Why Join Us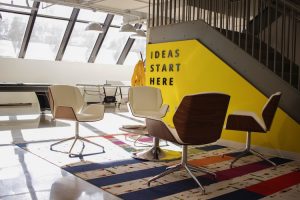 We are a small and accomplished team of thinkers, innovators, designers & developers in web and mobile development, helping other innovators create new ventures. Founded by an alumni of University of Texas and Microsoft, we have a culture that puts extreme focus on quality of our products to the point of obsession. Quality and learning from our projects, growing our skills and knowledge every day is what motivates and drives us.
If you are looking to take your career to the next step, you have come to the right place. At Adrobit, we are always looking for creative, extremely-technical, yet solution oriented and customer focused designers, engineers and program managers. With us, you will work on challenging yet fun, collaborative environment solving real-world problems that have immediate business impact. We are eccentric people who are working here because we are passionate about what we do and have a lot of flexibility in deciding how we do it!
Will you fit in?
Do you obsess about user experience and design and understand how design with smooth information architecture form the backbone of every product? If you think something off by 1 pixel is a bug that must be fixed, you will fit right in!
If you take great pride in your code, spend hours just optimizing and polishing it, you will enjoy working with us. For us, coding is not just our day to day job, we take great pains to write, re-write, refactor our code! We live and breathe code!
Do you love working on latest technology, whatever is thrown at you? Have you reached a point where you aren't scared of learning "yet another" new language, framework or paradigm, you will be at home with us!
Check us out on glassdoor:
Have we piqued your curiosity enough, but don't have an opening that matches your skillset? Just send us your resume with a cover letter stating why you want to join us. We almost always create an opening for great talent…